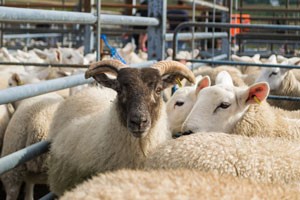 Time Change - Please note the time change - 1 to 4 PM!
Many New Mexico livestock producers could profit by including sheep in their farm enterprises. Sheep are among the most efficient of all the domestic animals and have been for thousands of years. Different from cattle and swine, sheep are adapted to the most extreme environmental conditions. Sheep are very agile and graze easily in the most rugged of mountain terrain, where cattle choose not to feed. Furthermore, some sheep breeds are well suited to survive on sparse desert range that would not be used otherwise. Thus, sheep have the ability to convert the natural forage of these extreme habitats into protein for human uses. We use the proteins produced by sheep in the form of wool and lamb.
Sheep can use practically all types of forage, including crop residue and even ditch banks. An abundance of forage is one key to profitable sheep production. The successful producer also must have a genuine interest in business, management skills, and labor to care for the sheep.
Upcoming Events
Sheep and Goat Health Management Day
Time Change - Please note the time change - 1 to 4 PM!
Date: June 3, 2023
Time: 1 PM - 4 PM
Location:
NMSU Equestrian Center
750 Stewart Street
Las Cruces, NM 88003
This one day event will allow you to bring your sheep or goats to the NMSU Campus (Equestrian Center) to get them up to date on their annual health management needs. We will be offering sheep sheering, hoof trimming, and vaccination and worming services.
Sheep and Goat Day Flyer (PDF)
You can select the full service or individual services. If you need help with getting your animals to campus, we will be offering that service as well.
Registration & Fees: Online registration available! Please choose an option to pay with a credit card or mailing your check.
Full Service: $20 per animal (includes sheering, hoof trimming, vaccination)
Individual Services: $8 per animal
Sheep Taxi: $2 per mile (one way; max 20 miles from Las Cruces)
Checks: Please make checks payable to NMSU and mail to the address below. Checks must be received by May 26.
Sheep & Goat Day
Register Now!

Deadline: June 2
---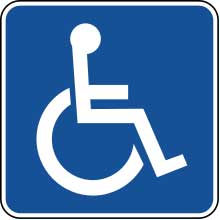 If you are an individual with a disability who is in need of an auxiliary aid or service, please contact Kathy Bustos by May 24, 2023 at kbustos@nmsu.edu or call at 575-646-3326.

New Mexico State University is an equal opportunity/affirmative action employer and educator. NMSU and the U.S. Department of Agriculture Cooperating.
---
Some Advantages of Producing Sheep
Sheep are easy to handle and generally require little input.
Sheep production does not require elaborate facilities and equipment.
Sheep consume roughage as their primary feed.
Sheep help control weeds.
Sheep provide two sources of cash income: lamb and wool.
Sheep require a minimum amount of supplemental feeding.
Sheep can provide a quick return on investment
Disadvantages of Producing Sheep
A sheep enterprise must be well managed.
Sheep are subject to predation by coyotes, eagles, bobcats, lions, bears, domestic dogs, etc.
Sheep require better fencing than do cattle.
Internal parasites can create health problems when sheep are intensively grazed on irrigated pastures.
ATTN: Marcy Ward
NMSU-ACES | Extension Animal Sciences and Natural Resources
MSC 3AE, PO Box 30003
Las Cruces, NM 88003
Phone: 575-646-5947
Cell: 575-644-3379
Email: maward@nmsu.edu